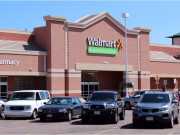 Hanley Investment Group Real Estate Advisors, a nationally-recognized real estate brokerage and advisory firm specializing in retail property sales, announced today that the firm represented the buyer and seller in the sale of an 83,278-square-foot shopping center, shadow-anchored by a Walmart Neighborhood Market in the Denver metro area. The shopping center, Arvada West Town Center, is located on 14.65 acres at 14455-14715 West 64th Avenue in the city of Arvada, Colo. The sale price could not be disclosed.
The 18 grants awarded to 15 Colorado organizations will support more than 1,100 AmeriCorps members across the state who will engage in numerous activities including energy and water conservation, increasing literacy rates in children and providing learning opportunities for preschoolers and their families.
Metro Denver's luxury home market continues strong with million-dollar closed residential sales in May increasing nine percent over May 2014. Closed luxury condominium sales remained unchanged from last year. There were 97 closed million dollar sales in May, with year-over-year numbers climbing 19.4 percent to 314 sales compared to 263 in 2014. Kentwood Real Estate enjoyed a 17 percent market share with 130 million dollar active listings.
As a part of the Administration's effort to help cut energy waste, the Energy Department and the U.S. Department of Housing and Urban Development (HUD) will recognize the Denver Housing Authority and the cities of Denver and Arvada, Colorado today for their leadership in the Better Buildings Challenge.
DENVER, CO - December 2, 2011 - (RealEstateRama) -- Real Estate Mortgage Network, Inc. (REMN), one of the largest, privately held non-bank lenders in the US, is pleased to announce the opening of their first Denver area retail location. As REMN's first branch in the state of Colorado, this new location will help the company better service the needs of the region's year round residents, vacation home buyers and real estate professionals.
DENVER, - September 8, 2009 - (RealEstateRama) -- Cedric Lipsey, age 35, and Philip A. Martinez, age 34, both from Denver, Colorado, were indicted by a federal grand jury last week on charges of wire fraud as part of a mortgage fraud scheme, U.S. Attorney David Gaouette, FBI Special Agent in Charge James Davis, and IRS Criminal Investigation Special Agent in Charge Christopher M. Sigerson announced. Lipsey was arrested by federal agents without incident. He appeared in U.S. District Court in Denver on August 31st, 2009 for an initial appearance, where he was advised of the charges pending against him. He appeared in court again today, where U.S. District Court Magistrate Judge Kristen L. Mix authorized his release on a $50,000 property bond
Here is an overview. Monday I am going to show a young buyer some Condos. The first two are near the airport, in a really nice neighborhood. They are only five years old, and they are both in great condition.
MacArthur Foundation Funding to Help Preserve and Create Affordable Rental Housing Near Rail Service and Bus Routes DENVER, CO - February 27, 2009 - (RealEstateRama) — The City of Denver and Enterprise Community Partners were named today to receive $2.25 million in funding by the John D. and Catherine T. MacArthur Foundation to support affordable housing rental preservation for Denver families near mass transit.
DENVER, Nov. 28 /PRNewswire-FirstCall/ -- ProLogis (NYSE: PLD), the world's largest owner, manager and developer of distribution facilities, announced today that it is participating in the UBS 2007 Global Real Estate Conference being held at the Renaissance London Chancery Court Hotel in London, England, on November 29 - 30, 2007. William E. Sullivan, chief financial officer for ProLogis, will participate in a panel entitled "Analyzing the Fund Management Business" at 11:00am London Time (6:00am Eastern Time), on November 29, 2007.
DENVER, Nov. 19 /PRNewswire-USNewswire/ -- Erupting across the country like a contagion, foreclosures continue to hobble the nation's housing market, fueling the glut of homes for sale and further deflating prices. While economists portend bleak news in the months ahead, there is a silver lining to the slumped housing market -- buyers can find bargains, particularly at foreclosed property auctions.